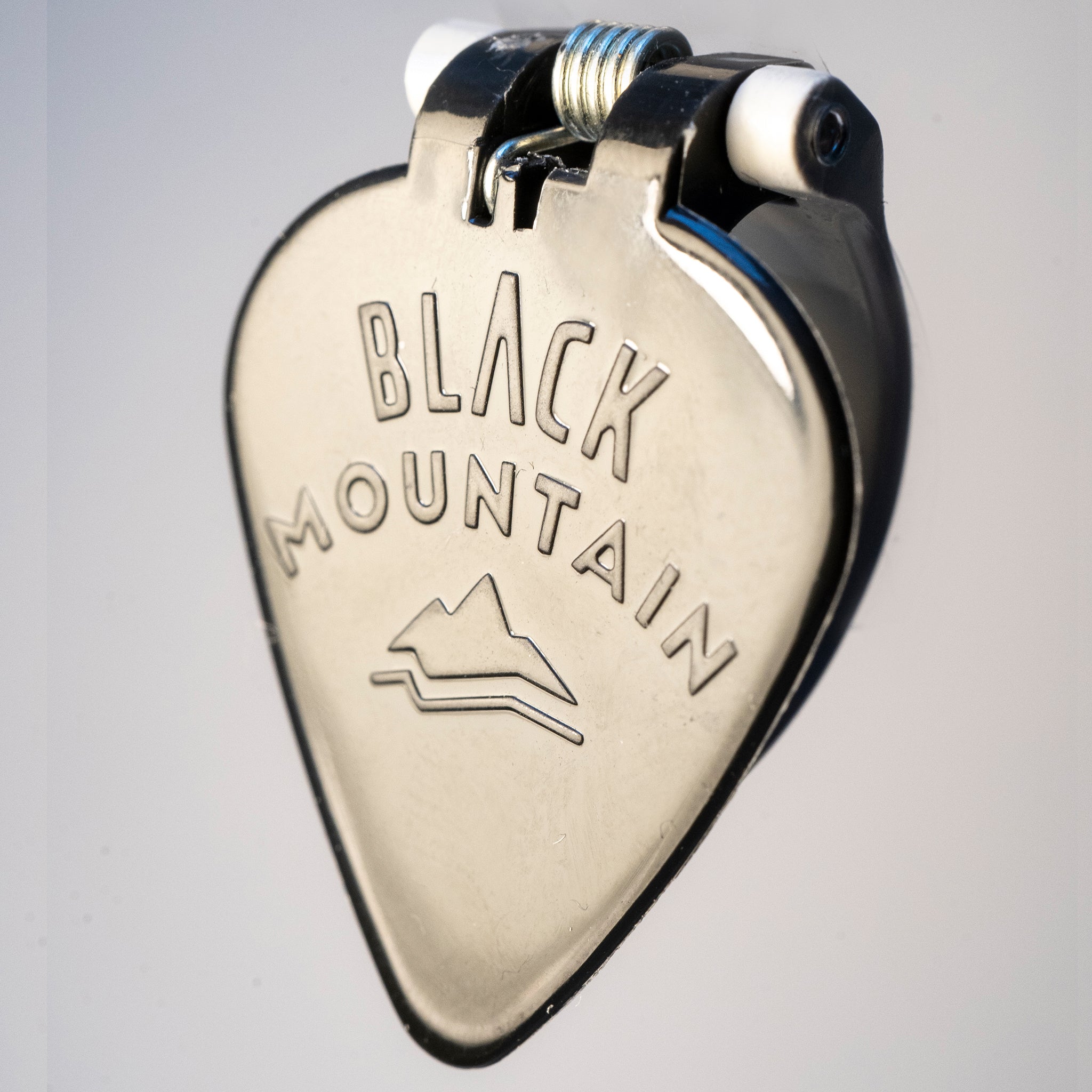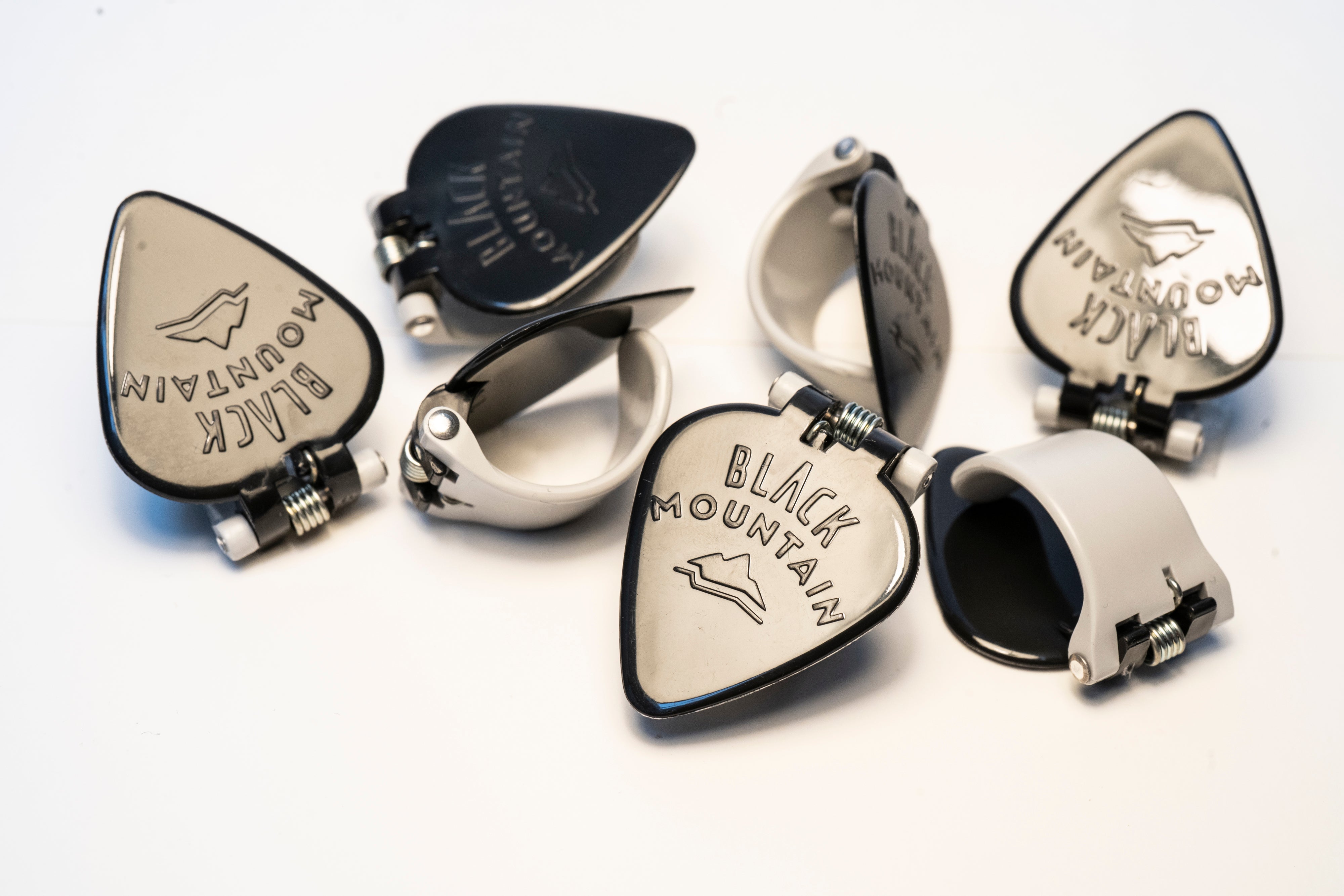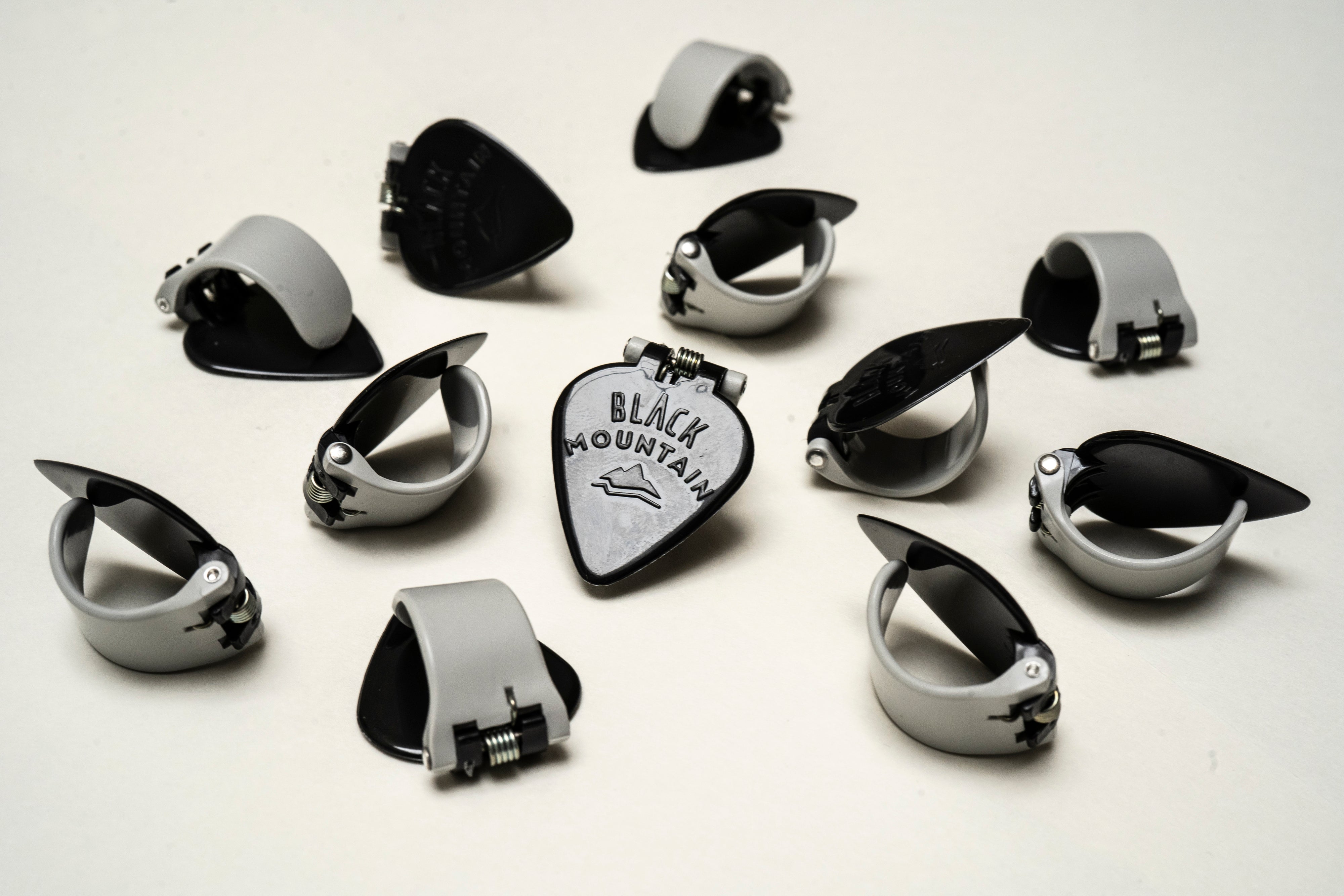 Medium Gauge Thumb Picks
Spring Tension
Regular (Comfortable)

Extra-Tight (For small thumbs or extra-tight fit)
Description
Black Mountain, Medium Gauge Thumb Picks
1.5 mm at the hinge, tapering to .7 mm at the tip with beveled edges. 
Standard pick shape.  Feels like a .8 or .9 mm, nylon pick. 
Soft grey, tapered ring for comfort.  Flexible and good for strumming.  
Fits Medium, Large, and XL Sized Thumbs Comfortably.
Universal Spring Fit!  
Great for Guitar, Banjo, Bass, Mandolin, Lap Steel, Pedal Steel, Ukulele, Autoharp  
Free shipping within the US and Canada! 
Very reasonable international rates!