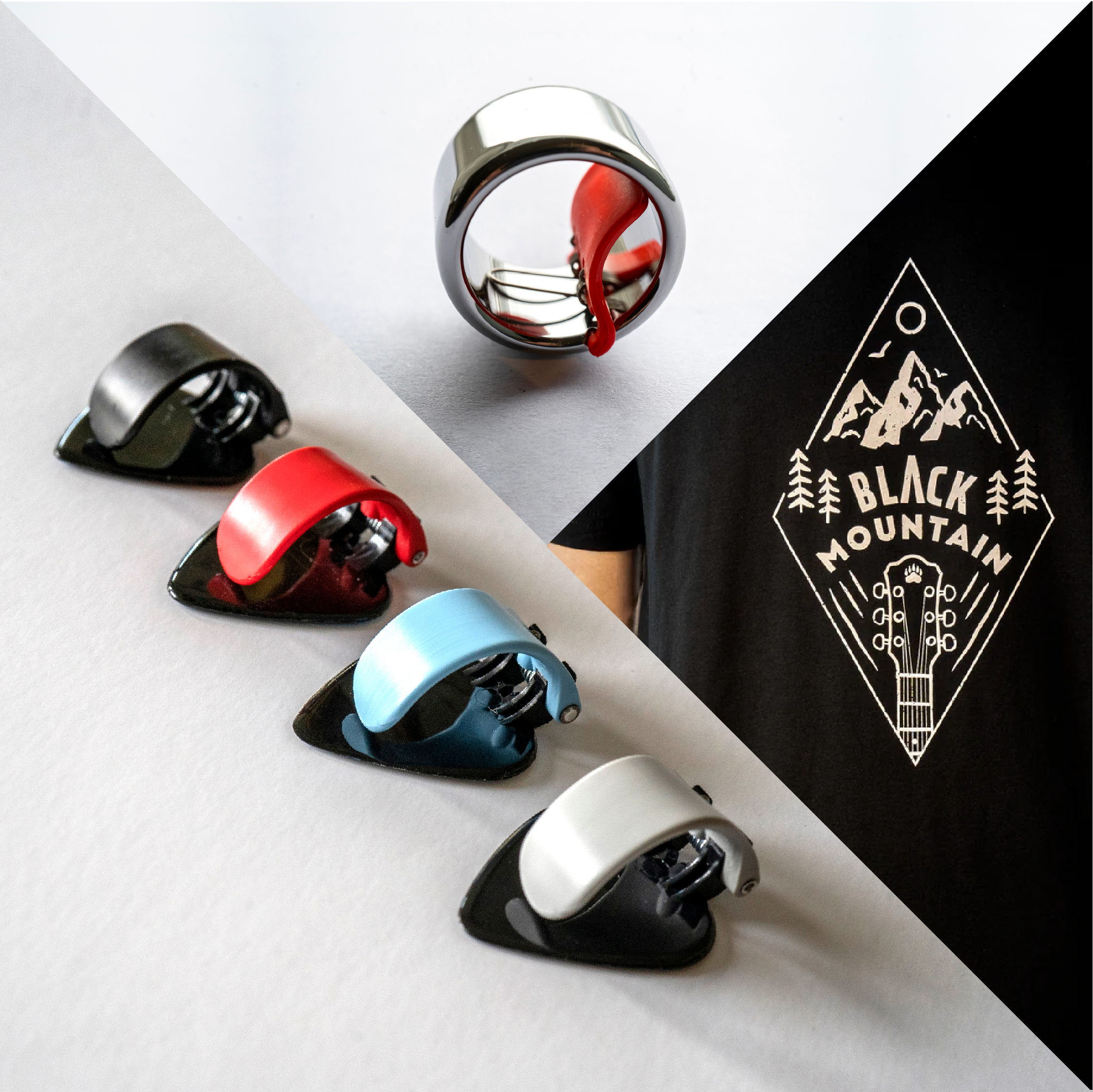 T-Shirt | Slide Ring | Thumb Pick Bundle
$79.95
$86.35
7% OFF
Unit price
Slide Size
Regular (Regular Sized Fingers)

Small (Small Fingers)

Extra-Large (XL Fingers)
T-Shirt Size and Color
Small in Black

Small in Grey

Medium in Black

Medium in Grey

Large in Black

Large in Grey

XL in Black

XL in Grey
Description
This Order is for one T-Shirt, one Asteroid Guitar Pick and four Thumb Picks.
ASTEROID GUITAR PICK STATS:
Blue Tip
Flexible and great for strumming!
Bright tone
0.6mm Nylon
Red Tip
Round and Rigid
Deep, full-bodied tone!
1.5mm Acetal
Black Tip
Sharp, frictionless tip
Built for fast soloing!
1.5mm Ultem
Comfortable to hold!  Same size as a regular guitar pick
Metal Eyelets provide an excellent grip surface
Thumb Pick Information:
Fits Medium, Large, and XL Sized Thumbs Comfortably.
Universal Spring Fit!  
Great for Guitar, Banjo, Bass, Mandolin, Lap Steel, Pedal Steel, Ukulele, Autoharp  
Free shipping within the US and Canada!
Very reasonable international rates!