Introducing the Asteroid Guitar Pick!
3 tips, 3 sounds, endless fun!
Players love the Asteroid pick because it gives them instant access to three different sounds while they play.
The blue pick is flexible and great for strumming.
The red tip is round and produces a full-bodied tone.
The black tip is pointed and built for speed.
Free shipping to the US and Canada!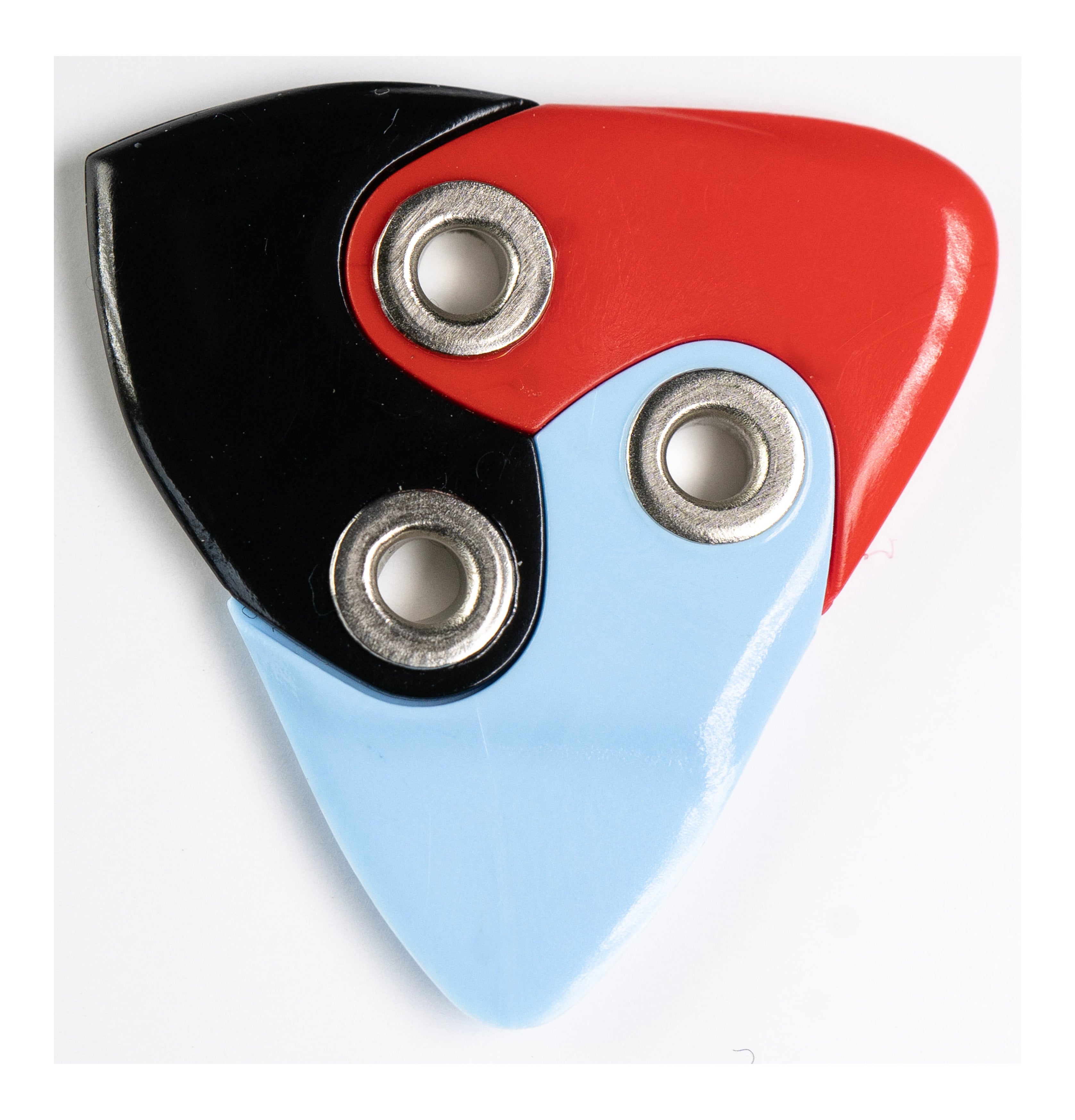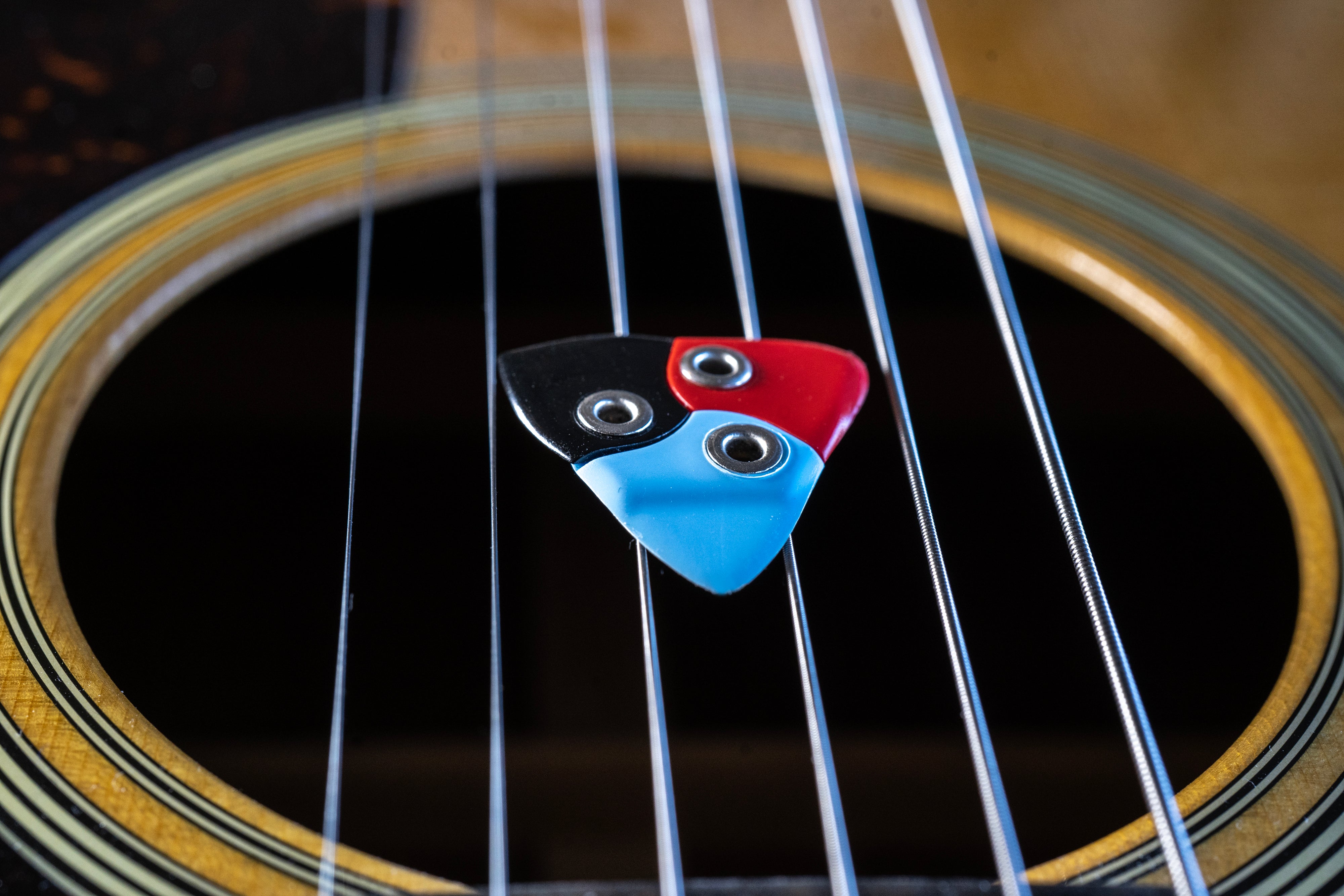 Quick Switch!
Whether your strumming a ballad, or playing a face-melting solo, the asteroid pick has you covered!
Just rotate the pick and you're in a whole different world of sound
Small and comfortable to hold, same size as a regular guitar pick
Metal eyelets provide an excellent grip surface
G
e
t
Y
o
u
r
A
s
t
e
r
o
i
d
P
i
c
k
s
N
o
w
!
STATS:
Blue Tip

– 0.6mm, Nylon
Red Tip

– 1.5mm, Acetal
Black Tip – 1.5mm, Ultem
Check out this review by Phillip McKnight
Checkout out this demostration by Lauren Bateman!
Testimonials
The Asteroid Picks arrived yesterday and they are amazing. I love this invention and am so glad I now have an option where I don't have to grab a different pick between songs (or choruses) to get a new sound. The diversity of sounds is remarkable, way more than I was expecting. The difference is quite marked between the three materials and it really does allow you to find more nuances in your playing. Congratulations on an exciting new product - I hope you have great success with it.
Richard
Hi Cole, I received my Asteroid pics last week, and I can honestly say this is the best guitar pick I have ever used, and I'm a better guitar player for it. I mean that. There is a certain type of finesse & feel that comes with this pic. Thank you for that.
Evan
Hey Cole just got the picks today I'm blown away . This pick right here is the future I'm mind blown right now . Truly amazing picks .
Rick Marcel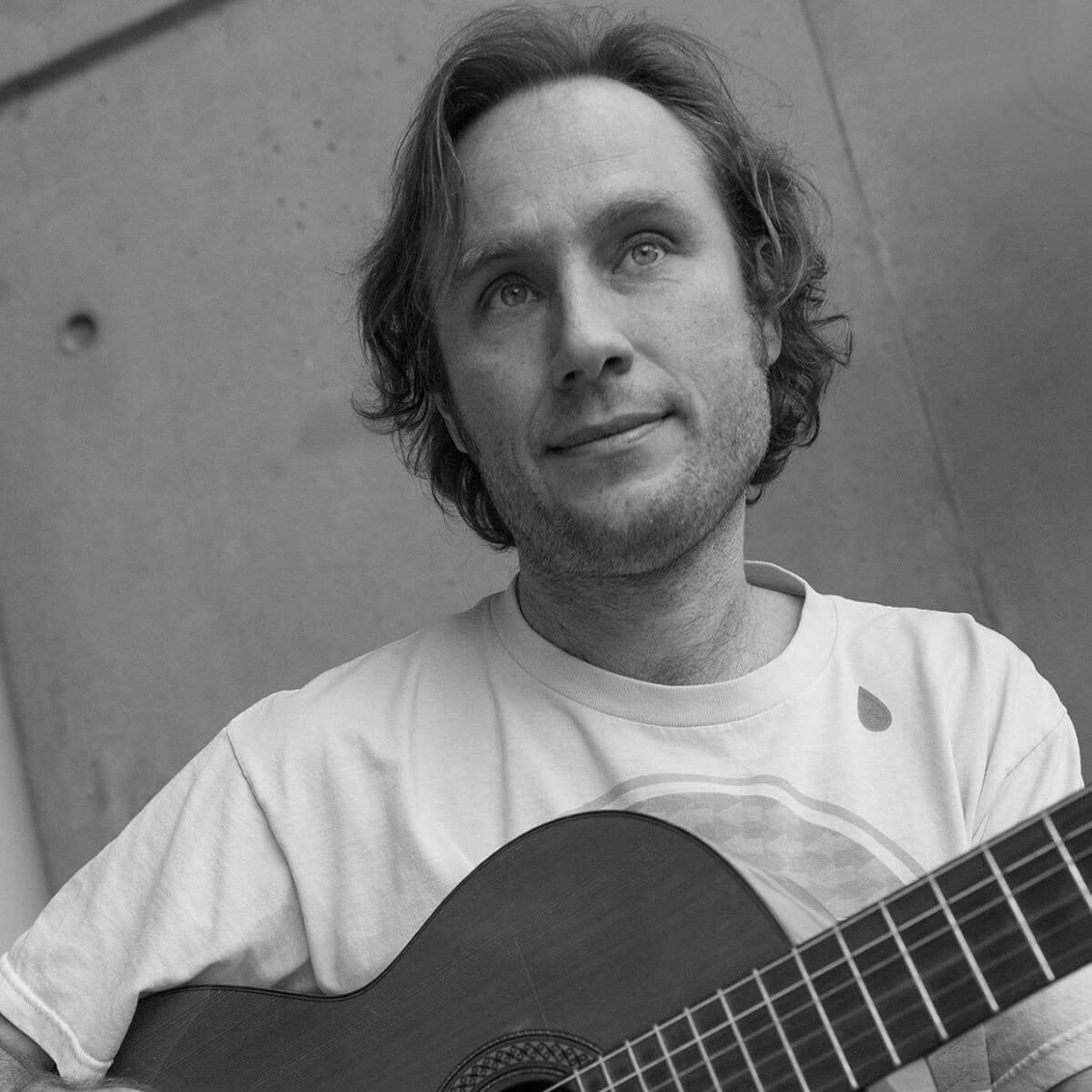 About
The Asteroid pick was invented by a guitar teacher, Cole McBride. 
Cole was inspired by an old photo of Django Reinhardt's guitar pick that had three distinct tips. After doing research into 3-in-1 picks, Cole realized there was room for innovation, and he set out to create the first three-material guitar pick in the world!
After hundreds of prototypes and invaluable feedback from professional musicians, the Asteroid pick was born!
Transform your sound!
Players love the Asteroid pick because it gives them instant access to three different sounds while they play. 
With an Asteroid pick, you can quickly switch in the middle of a song and match the vibe of the music you're playing.
Imagine strumming some chords with the flexible blue-tip, then playing a soulful melody with the round red-tip, and then switching to the pointy black-tip for a velocity-driven guitar solo. The Asteroid gives you the freedom to play with the right pick at the right moment!  
For beginners, the Asteroid pick will help them understand how pick choice dramatically changes the sound and feel of your guitar.  
For professionals, the Asteroid pick is a door opener and will lead to many hours of creative expression.
Get inspired with an Asteroid pick today!