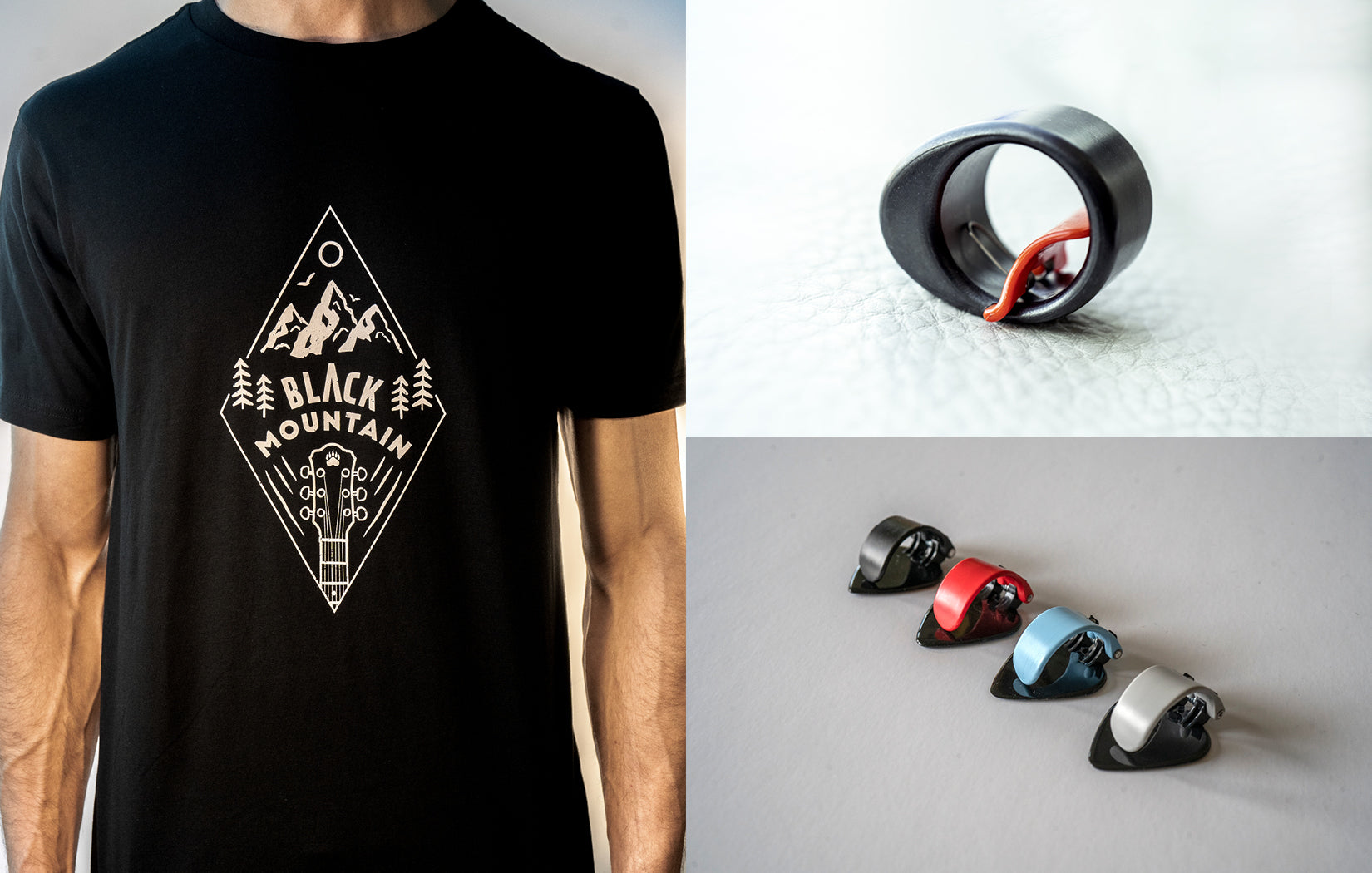 T-Shirt | Pick | Slide Ring Bundle
T-Shirt Size
Small in Black

Small in Grey

Medium in Black

Medium in Grey

Large in Black

Large in Grey

XL in Black

XL in Grey

XXL in Black

XXL in Grey
Slide Ring Size
Small

Regular

Extra Large
Description
In this bundle you will receive: 
1 X Black Mountain T-Shirt
1 X Black Mountain Slide Ring

Over 50 grams of high-quality steel
Spring fit for comfort and stability
Available in three sizes: Regular, Small and Extra-Large
Available in two arm colors: Red and Black
4 X Black Mountain Thumb Picks
1 Medium Gauge, 1 Heavy Gauge, 1 Jazz Tipped, and 1 Light Gauge. 
Fits Medium, Large, and XL Sized Thumbs Comfortably.
Universal Spring Fit!  
Includes free thumb picking courses.  
Great for Guitar, Banjo, Bass, Mandolin, Lap Steel, Pedal Steel, Ukulele, Autoharp